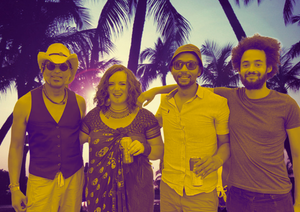 Our latest e-news.....global beats II...upcoming workshops, shows etc
HAPPY SPRING BEAUTIFUL SOULS!!
We hope you are soaking in the sunshine and getting a much needed break from winter! Gratitude to you for being in this space with us.....
We are blessed to invite you to join us for a warm love-filled Gathering for Music, Dance, Community, Good Times! 
At beautiful Stanley Arts in South Norwood for Global Beats Dance Party II on Thursday 7 April, 7.30pm.
The last one in November was such an amazing time for all...we're doing it again for Unity! Peace! Music! Art! Yoga! Magic! 
What to expect on the night!  

> Live Global Beats Dance Music by STUNFLOWER
> Guest Carnatic Vocalist Anoohya Vishu
> Pot & Pan = Carnatic Ghatam & Trinidadian SteelPan music with Father/Son duo 
> Award-winning Flamenco dancer Yulia La Nova will interpret 2 of Stunflower's songs with Flamenco & Belly Dance fusion
> Mini Breath & Yoga Session by The Yoga Mela
> MC for the night Dirish Shaktidas
> Beautiful festival atmosphere & decor
> Plant-Based Streetfood
> Trinidadian Rum Punch
> Tickets £10 & £8 - Click Here to get yours https://stanleyarts.org/event/global-beats-dance-party-ii/   
Stunflower 
Playing a specially rehearsed Dance Set mashing up Rhythms and Beats from Reggae, Soca, Indian, Funk, Rock and bringing guest musicians for a feast for your Mind, Body & Soul!!  Stunflower are Thomas ~ Guitar, Loops,Vocals;  Devaki ~ Drums, Vocals; Alex ~ Bass Guitar; Naz ~ Percussion.  Local to South Norwood they've played internationally and at some of  UK's most notable festivals and stages. Global-beat fanatics, they are a collective of musical humans from Trinidad, the UK, Canada & Bangladesh. They create a mash-up of world grooves to get your body moving and your soul reaching new heights. Veteran musicians/cultural pioneers Thomas & Devaki are joined by Alex & Naz and guest Carnatic vocalist Anoohya, who shares alaaps swaras to enhance.

https://stunflower.com/home

 

 Special thanks to Live Music Phtographer, Don Blandford 
We are stoked to have local South Norwood musician, well-known Carnatic percussionist, Prathap Ramachandra and his son joining us in an opening slot for Global Beats Dance Party II. Prathap will be playing the Ghatam, a Clay Pot Drum from South India with a watery earthy sound. His son, Pratham, will be joining him on Trinidadian Steel Pan for an instrumental set up uplifting rhythmic melodic fusion music. 
Fusing the earthy sounds of the Carnatic Ghatam with the watery melodies of the Steel Pan from Trinidad.....brand new Father Son Duo, Pot & Pan 
Some of you may remember the gorgeous haunting etherial vocals of Anooyha for the 1st Global Beats Dance Party at Stanley Arts last November! Hailing from Bangalore, Anoohya has a unique style of Carnatic singing that draws on a deeper tone bringing a soothing rich experience to the songs she sings. She will join STUNFLOWER for 4 or 5 of their tracks. 
Joining Stunflower's set to interpret 2 songs with live Flamenco & Belly Dance fusion is Yulia La Nova . A Flamenco dancer/teacher, she's studied in Seville, Granada, Madrid and Jerez de la Frontera with some of the best flamenco artists and maestros of our time. Two-time winner of international flamenco festival "Viva España!" (2016-17 in Moscow). She has worked with famous flamenco choreographer Javier Latorre in his project "Alba's daughters"  and is the founder of educational project Arte Vivo Flamenco. 

https://youtu.be/Gf2XeZpShjU

 
Welcoming to our event for the 1st time, Dirish, a well-known Yoga teacher & Chakra specialist who's guided workshops/sessions/masterclasses with Selfridges, WeWork and Wanderlust TV.  He is a facilitator of Shakti Dance here in London and holds regular sessions/workshops at The Life Centre in Notting Hill and Yoga Rise in Streatham. 
Mini Yoga & Breath Session
The Yoga Mela will provide a Mini Breath&Yoga session before Stunflower's set to get our minds and bodies in the vibe for dancing and to connect us to each other. 
The Yoga Mela is a community focused yoga studio in the centre of South Norwood.  Classes are taught by high-quality yoga teachers with a wealth of experience.
The Yoga Mela is committed to providing a welcoming and inclusive space for people from all walks of life to practice yoga. 
Food
Plant-Based Street Food.....Come hungry....plant-based street food provided by a local cafe will be on offer. 
Drink 
Trinidadian Rum Punch which blends fruit flavours with tartness and rum brings a kick up for your palate. A huge hit last dance party in November, Stanley Arts Bar staff bring it back for you....you can pre-order when you purchase your ticket, which might be smart as they sold out last dance. 
Venue
Stanley Arts aims to be one of South London's premiere 

arts and performance venues

,

providing the local community with a vital home for cultural expression and discovery. As a radically inclusive space we seek to foreground under-represented voices, providing artists of colour and LGBTQ+ creatives with a platform to reach out to audiences across South London and beyond.
.
Tickets
You can purchase your tickets at Stanley Arts Website for £10 for regular income, £8 concession or income challenges. Kids & Dogs welcome :)  Click

HERE

to get yours
Gratitude for the beautiful gathering we were invited to share our music at, One Love Soul Connection back in January 2022, at the gorgeous Study Society in Barons' Court. The incomparable Sivani Mata, UK's famed Kirtan Wala presented the evening and many beautiful souls joined. Video below to give you a taste of the flavours....Peace, Love & Unity 
Beautiful connections and collaborating at One Love Soul Connection presented by Sivani Mata at the Study Society in Barons Court this last January. Devaki is drumming with Sivani and Stunflower's song Trinidad is featured twards the end, bless 
And......WHAT WE'RE UP TO THIS SUMMER
Secret Party in Sydenham > 4 June >

Venue TBA


South Norwood Community Fest > 3 July >

SoNo


Tropical Pressure Festival > 16 July >

Cornwall


Shivoham Wellness Fest > 30 July >

Forest of Dean


Autumn Yoga Camp > 7 Sept >

Shedfield


More dates TBA
And Now for some WORKSHOPS
Spring Soul Shine Wellness Festival
(Stanley Arts)
& Workshop Series (Dragonfly Yoga Studio) is presented by Sound & Movement Sanctuary, Stunflower's Drummer/Vocalist's new project combining her years as a musician with her qualification as a Movement Psychotherapist. Joined by a team of women, Gladys San Juan, Maree Sala and Paula Grant, Devaki is creating and producing these events and the team will manage them. Check back with

Stanley Arts

website for updated info in the next few weeks. 
5Rhythms Dance w Live Music & Meditation
Sunday 24 April, 2-5pm
Facilitated by Nikki Ashley (5Rhythms)
Devaki Thomas, Dance Movement Psychotherapist (Music, Meditation)
Dragonfly Yoga Studios, Sydenham
3 Hour workshop including plant-based dinner hosted by Maree Sala, £30
Book You Place HERE
5Rhythms is a Movement Practice rooted in the body's instinctive expression, releasing us from 'overthinking' helping reconnect to our authenticity in a poetic, dynamic art form. Nikki is a facilitator, 5Rhythms Teacher & Executive Director, dancing & studying the 5Rhythms for 14 years and teaching for 7 years, facilitating hundreds of dancers' journeys. She has a background in Traditional, Educational and Forum Theatre. She has a light yet deep presence to her teaching, allowing space and inner permission for authentic alive presence in your dance. To Book Your spot 


nikkiashley.com
Bollywood & Expressive Dance w Live Music
Spring Soul Shine Workshop Series ~ Workshop 5:
Sunday 22 May, 2 - 5pm
Facilitated by Anusha Subrahmanyam & Devaki Thomas (Music)
Both facilitators are artists and Dance Movement Psychotherapists
Dragonfly Yoga Studios, Sydenham
3 Hour Workshop £30 includes plant-based dinner hosted by Maree Sala
Book you Place HERE
Legendary dancer & movement psychotherapist Anusha will guide to explore new movements in your body, borrowing on the joyful upbeat Bollywood styles, the rhythmic precision of Bharatanatyam and the freedom of expression in contemporary dance. Devaki will accompany on drums and voice for a truly moving connected experience.
All Bodies & Levels Welcome
Devaki facilitates weekly Kirtan: Sound & Voice Meditation sessions at Dragonfly Yoga Studio in Sydenham. Every Tuesday, 8.30pm & Wednesday, 8pm people from all walks of life and ages come together for Somatic Mediation, Deep Breath work, chanting Sanskrit Mantras designed to bring a sense of connection, release, emotional expression, peace, calm and collective manifestation. To try a class click

HERE

 
Thomas shares  Ashtanga Yoga sessions at The Yoga Mela London here in South Norwood,  every Wednesday at 7:45pm - 9pm. Thomas was trained at the Abhijna School of Yoga in Kerala and brings a traditional yet sensitive connected sense to his practice. Participants share his sessions feel restorative, energising and therapeutic for mind, body and soul. 
Om Shanti 
A Mantra, Om Namoh Bhagavate Vasudevaya, sung by Devaki, recorded by Thomas, we hope you enjoy. 
We Love You!
We Need You! We are full of Gratitude for you love and Support!!!
We are manifesting you all being with us on 7th April at Global Beats Dance Party II
Love from the Stunflower Family! 
Stanley Arts presents.... Global Beats Dance Party with Stunflower + Ceolini + The Yoga Mela + DJ Woody + DJ Sophie Darling!  
You can expect World Grooves, ReggaeRock, Funk, IrishFolk, Disco - there's something for everyone!  
Our Line Up:  
Stunflower, with support from Ceolini  
DJ's: Sophie Darling and Woody & Psycho Tropical Soul  
Breath and stretch session with The Yoga Mela  
South Norwood is alive with music and art! Local-ish band Stunflower have traversed the UK this summer, stunning crowds with their stomping sounds n' deep grooves. The gorgeous newly-rejuvenated Stanley Arts is a-buzz with local, regional and international events - expect an atmosphere of music and mayhem.  
Join our Autumn Dance Party for a dinner-theatre feeling with candled round tables to the back and a massive dance floor to the front. Expect pumped up Irish folk tunes from 3-sisters-and-a-friend band Ceolini via Penge - and Stunflower's global sounds fusing music from Trinidad, India, the UK, Canada create a mash-up of world grooves will get your body pumping! Joining Stunflower on Carnatic vocals for 4 songs is Anoohya from Bangalore!  
Stretching, Breathing & Om-ing led by local centre, The Yoga Mela to get you ready to dance n' groove.  
To end the night world beats n' treats from our two global roots DJ's - radio producer, podcast presenter, traditional global sounds PR campaigner, DJ Sophie Darling, AND musician & producer from the UK DJ Woody, raised on a diet of World Music and Reggae.  
Doors at 7.30pm, live music from 8pm  
Tickets £10 (full income) £7 (lower income/concession)  
Trinidadian Rum Punch at the full bar service, Street Food avail
Global Beats Dance Party, Thursday 25 November at beautiful Stanley Arts gearing up for a magical-love-music-dance-filled night. 
SCHEDULE 
7.30pm-doors 
8pm-Ceolíní set 
8.35-break 
8.45-mini breath n stretch session by The Yoga Mela London 
9pm-Stunflower Set w guest Anoohya Vishu 
10pm-DJ Sophie Darling 
10.30pm-DJ Woody Psychotropical Soul 
FOOD 
Flavour packed Vegan street food on offer provided by local award-winning Communitea Cafe 
DRINKS 
Stanley Arts runs the bar featuring Trinidadian Rum Punch!! 
SEATING 
This event is in the main hall of Stanley Arts. Round tables will be set up to the back. DANCE floor to the front Unassigned seating, 1st come, 1st serve. 
PARKING & TRANSPORT 
Free parking around the venue, 4 min walk from Norwood Junction Station 
See all info here https://stanleyarts.org/your-visit/ 
TICKETS 
General admission tickets are are £10 (regular income) £7 (cons or income challenges, no proof req) https://stanleyarts.org/event/6898/ 
We cant wait to have an amazing memorable night and so hope you can come!! https://www.facebook.com/events/461067118613515
Click HERE to book tickets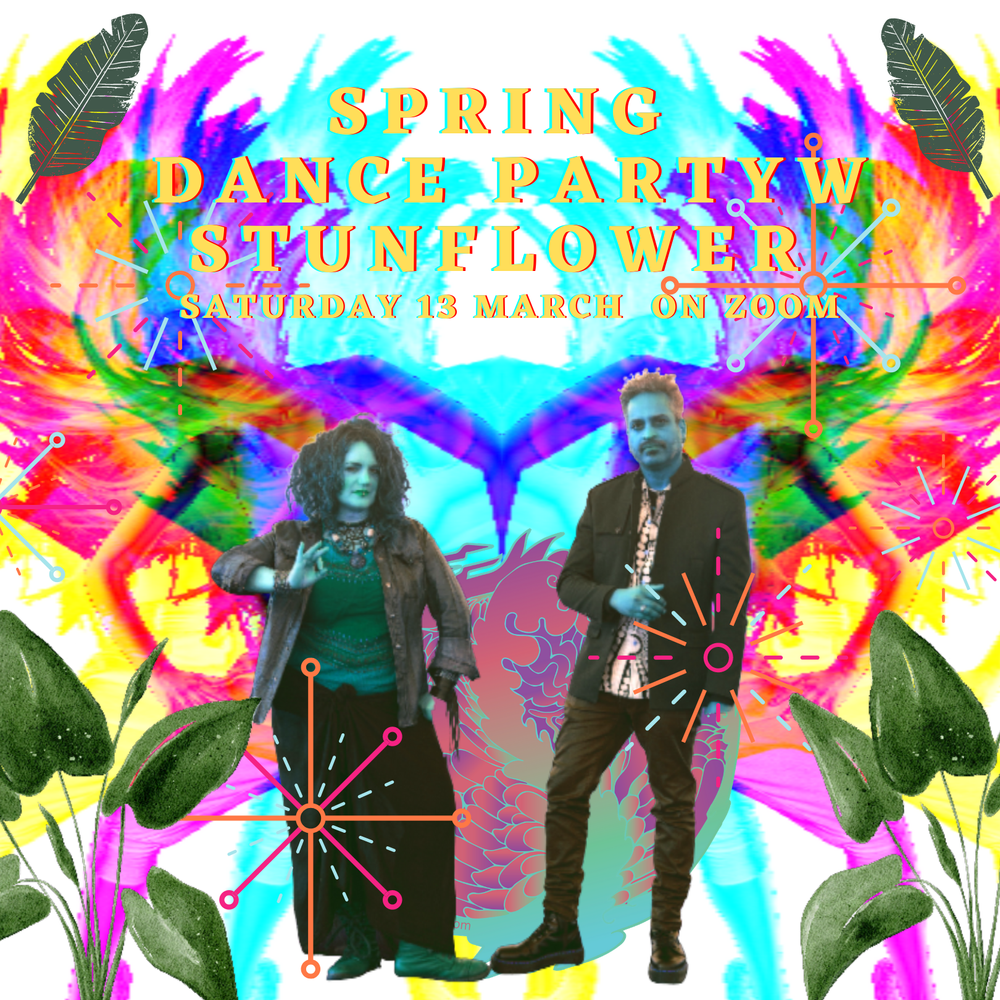 SAMPLE of our Brand New Singe 'Woman' written by Thomas Thomas, singer/songwriter/guitarist from Stunflower. Performed by Devaki Thomas (drums, vocals), Miguan Ascanio Green (Bass, Vocals) & Naz Khan (Tablas). Guest Harmonium by Shawn Sivvy. Recorded at Lynchmob Studio by Mark Brocklesby, January 2020. Further overdubs and mixing at Growroom Studio by Thomas Thomas. Footage from Stagewave presents at Dingwalls, Dec 2019, Editing by Kieran Thomas of Playhouse Pictures. #stunflowerpower
stunflower summer gigs 2019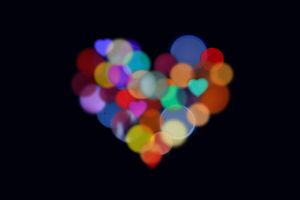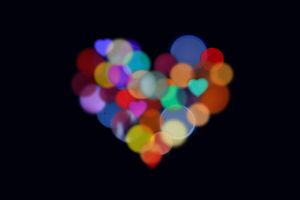 Stunflower's 1st ever album released Nov 2018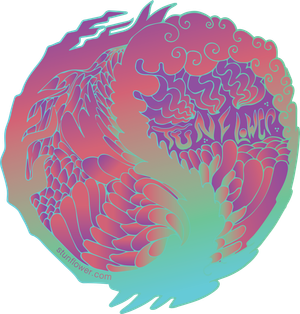 Brand new single'Modavader' released Sept 2018
Music Video Launch Party at The Paxton Centre
1st ever music video for ballad Million Years