Stanley Arts presents.... Global Beats Dance Party with Stunflower + Ceolini + The Yoga Mela + DJ Woody + DJ Sophie Darling!  
You can expect World Grooves, ReggaeRock, Funk, IrishFolk, Disco - there's something for everyone!  
Our Line Up:  
Stunflower, with support from Ceolini  
DJ's: Sophie Darling and Woody & Psycho Tropical Soul  
Breath and stretch session with The Yoga Mela  
South Norwood is alive with music and art! Local-ish band Stunflower have traversed the UK this summer, stunning crowds with their stomping sounds n' deep grooves. The gorgeous newly-rejuvenated Stanley Arts is a-buzz with local, regional and international events - expect an atmosphere of music and mayhem.  
Join our Autumn Dance Party for a dinner-theatre feeling with candled round tables to the back and a massive dance floor to the front. Expect pumped up Irish folk tunes from 3-sisters-and-a-friend band Ceolini via Penge - and Stunflower's global sounds fusing music from Trinidad, India, the UK, Canada create a mash-up of world grooves will get your body pumping! Joining Stunflower on Carnatic vocals for 4 songs is Anoohya from Bangalore!  
Stretching, Breathing & Om-ing led by local centre, The Yoga Mela to get you ready to dance n' groove.  
To end the night world beats n' treats from our two global roots DJ's - radio producer, podcast presenter, traditional global sounds PR campaigner, DJ Sophie Darling, AND musician & producer from the UK DJ Woody, raised on a diet of World Music and Reggae.  
Doors at 7.30pm, live music from 8pm  
Tickets £10 (full income) £7 (lower income/concession)  
Trinidadian Rum Punch at the full bar service, Street Food avail
Global Beats Dance Party, Thursday 25 November at beautiful Stanley Arts gearing up for a magical-love-music-dance-filled night. 
SCHEDULE 
7.30pm-doors 
8pm-Ceolíní set 
8.35-break 
8.45-mini breath n stretch session by The Yoga Mela London 
9pm-Stunflower Set w guest Anoohya Vishu 
10pm-DJ Sophie Darling 
10.30pm-DJ Woody Psychotropical Soul 
FOOD 
Flavour packed Vegan street food on offer provided by local award-winning Communitea Cafe 
DRINKS 
Stanley Arts runs the bar featuring Trinidadian Rum Punch!! 
SEATING 
This event is in the main hall of Stanley Arts. Round tables will be set up to the back. DANCE floor to the front Unassigned seating, 1st come, 1st serve. 
PARKING & TRANSPORT 
Free parking around the venue, 4 min walk from Norwood Junction Station 
See all info here https://stanleyarts.org/your-visit/ 
TICKETS 
General admission tickets are are £10 (regular income) £7 (cons or income challenges, no proof req) https://stanleyarts.org/event/6898/ 
We cant wait to have an amazing memorable night and so hope you can come!! https://www.facebook.com/events/461067118613515
Click HERE to book tickets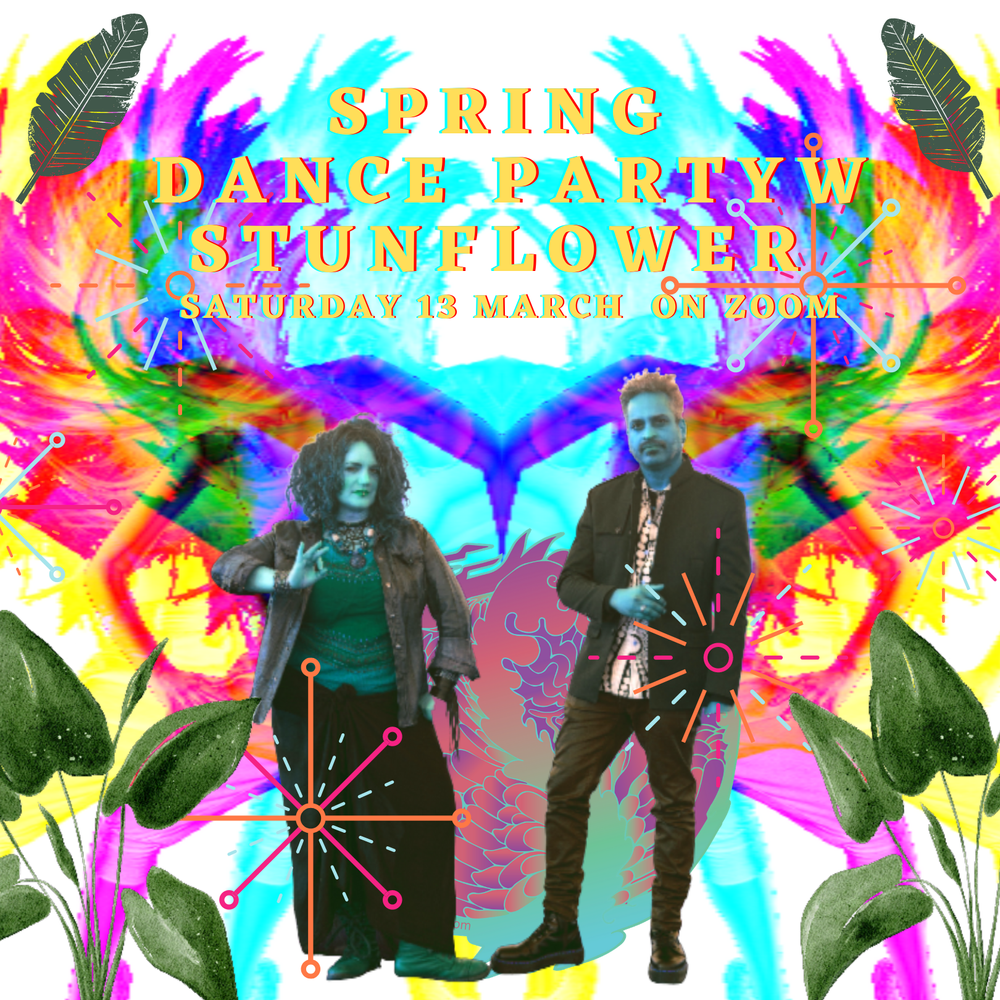 SAMPLE of our Brand New Singe 'Woman' written by Thomas Thomas, singer/songwriter/guitarist from Stunflower. Performed by Devaki Thomas (drums, vocals), Miguan Ascanio Green (Bass, Vocals) & Naz Khan (Tablas). Guest Harmonium by Shawn Sivvy. Recorded at Lynchmob Studio by Mark Brocklesby, January 2020. Further overdubs and mixing at Growroom Studio by Thomas Thomas. Footage from Stagewave presents at Dingwalls, Dec 2019, Editing by Kieran Thomas of Playhouse Pictures. #stunflowerpower
Croydonist - Arts & Music Mag
Vision for positive movement forward in 2020.....arts and culture are the soul of the nation! When we feel like hope is gone look inside you and be strong....creativity connects us...inspires us....builds us! We need each other! Croydonist published a collection of #localcroydon #creatives and included Stunflowers hope for the year! ? https://www.croydonist.co.uk/2020-vision/ ? ?❤️ Croydonist you continue to bring us together under pen! #2020vision #croydonmusiccity #cultureconnectsus #musicislife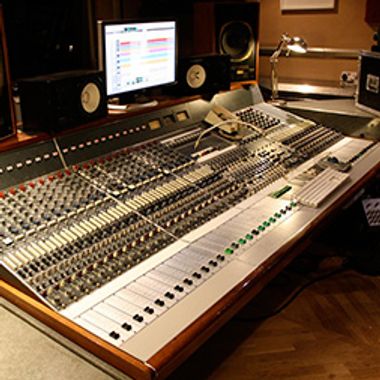 Recording session at lynch mob studios
Stunflower are stoked to be recording 2 songs towards their next album release at Lynch Mob Studios, 5 min from BBC TV centre. Featuring a Vintage Neve Console(circa 1969) & incredible analog gear that will highlight our retro sound and love of the old fashioned jam! Artists included in Lynch Mob's recording history include Primal Scream, Mumford and Sons, Deep Purple, Manic Street Peachers, Anna Calvi,
Pete Doherty, Bo Ningen, Ellie Goulding, Kasabian, Ian Brown, La Roux, Mark Ronson.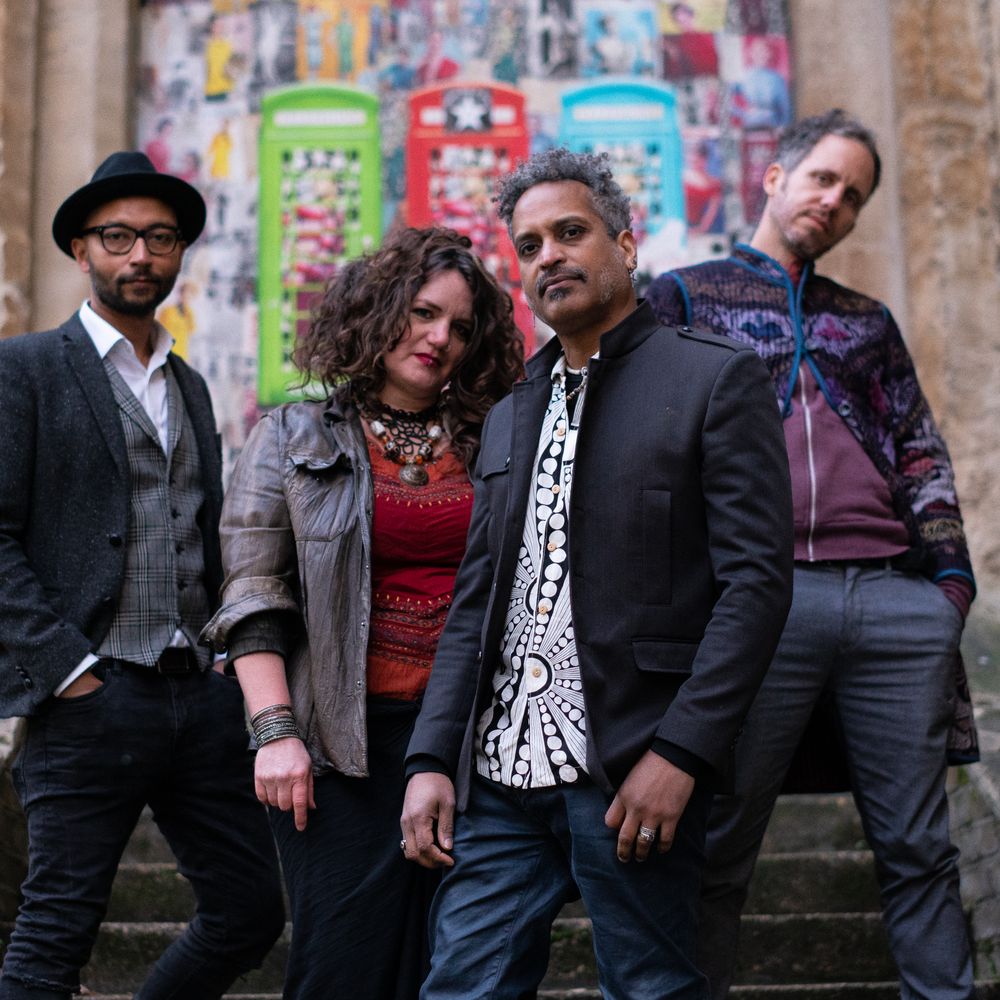 photoshoot for 2020
by Kieran isaiah thomas
Kieran is a up and coming young photographer (happens to be the youngest son of Thomas & Devaki) fresh from art directing/designing video projects with Stormzy & Jake Bugg. Kieran brings a deep passion and love for the arts into all his work along with integrity sensitivity and growing list of greats to his roster. Check out his website here https://kithomas.myportfolio.com/ The shoot was at South Norwood Country Park and Croydon's Iconic Water Tower Square home to arts hub, Matthews Yard. 
stunflower summer gigs 2019
Stunflower's 1st ever album released Nov 2018
Brand new single'Modavader' released Sept 2018
Music Video Launch Party at The Paxton Centre
1st ever music video for ballad Million Years